ALL ABOUT MY BRIDESMAIDS
Hi guys, happy Monday! I've had so much fun looking through all of our wedding photos & reliving that day. I wanted to share all about my bridesmaids… how I asked them to be in the wedding, their dresses, hair, & gifts.
When I got engaged in August of last year, I asked my sister to be my maid of honor & each of my best friends to be my bridesmaids with these super cute box sets from Etsy. I loved the confetti, fortune cookies, & little white frames (I put a photo of us together in each one)!
On our wedding day, I gave them 'thank you' gifts for being such a huge part of my special day. I got them each a personalized hanger, champagne flute, thank you card, & gift bag from Etsy. I also gave them light pink & white striped robes from Le Rose to wear while getting ready. The specific ones I got aren't available anymore but Le Rose has so many cute choices!
My mom found the cutest little champagne bottles with gold confetti for us to pop & Sarah & Faith's wonderful moms decorated the bridal suite that morning. They also had mimosas & lunch brought in for all of us. Each of the girls took turns sharing memories & we had so much fun relaxing, sipping mimosas, doing our makeup, & getting ready. I was so overwhelmed, anxious, & stressed leading up to our wedding weekend but that morning I was finally able to relax, enjoy the process of seeing my vision come to life, & have fun getting ready with my girls.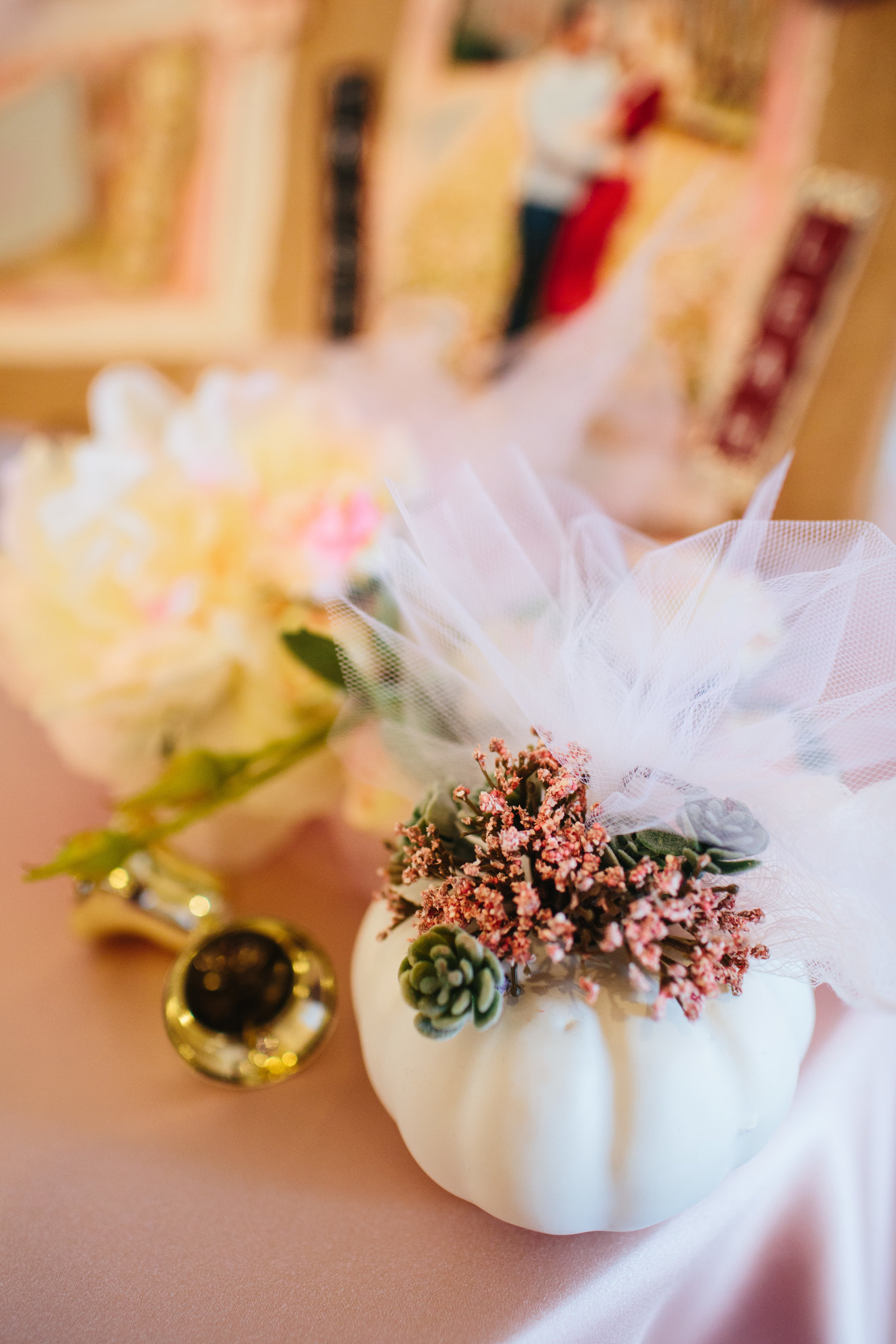 My hairdresser, Karen Hoover, came from Charlotte to do everyone's hair & she did the most incredible job. I loved the idea of all of the girls having different styles (pony, bun, down, half up) but all having braids & flowers (provided by my florist, LB Floral). They all turned out so amazing & B-E-A-U-T-F-U-L.
This was truly the BEST day of my life & I love sharing these photos with you all. Please comment below if you have any questions about my bridesmaids. Also, in case you missed it, I shared a bunch of wedding photos HERE.
xo Leah